Keynote and Special Guest Speakers
Saturday Keynote Address
Bridges to Animé: Interdisciplinary Approaches to Studying Animé
Mark J. P. Wolf (Professor in the Communication Department at Concordia University Wisconsin)
This keynote address attempts to find connections bridging various fields and subfields of Media Studies to the study of anime, asking how one might situate Anime Studies within the larger context of Media Studies and other related disciplines, including such areas as Animation Studies, Film Studies, Comics Studies, Television Studies, Video Game Studies, and Visual Studies, as well as the study of Narrative Theory, Genre, Graphic Design, Imaginary Worlds, and Transmedial Franchises. These areas of study provide bridges which may lead to useful exchanges and influences, helping to shape, and perhaps even redefine, what Anime Studies might possibly become.

Bio: Mark Wolf's books include The Medium of the Video Game (2001), Building Imaginary Worlds: The Theory and History of Subcreation (2012), The World of Mister Rogers' Neighborhood (2017), Exploring Imaginary Worlds: Essays on Media, Structure, and Subcreation (forthcoming), World-Builders on World-Building: An Exploration of Subcreation (forthcoming), and over twenty edited collections and anthologies related to video games, transmedia, and imaginary worlds. He is also the founder and editor of two different book series. He has been invited to speak in North America, South America, Europe, Asia, and Second Life; has had work published in over half a dozen major journals; and is on several advisory and editorial boards related to games and e-media curation and publication. He lives in Wisconsin with his wife Diane and his sons Michael, Christian, and Francis.
Special Guest Speaker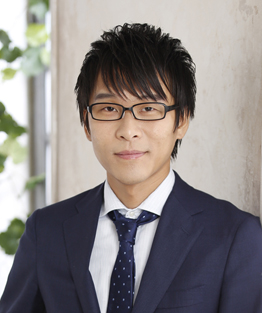 "What is Animation Direction?: My Experience as an Animator and Director in the Japanese Animation Industry"
Takashi Otsuka (Animation Director)

In this special guest talk, Director Otsuka will speak about his experience working as an animator and director on various film and television animations in Japan, including the Pretty Cure and One Piece television series, as well as films based on those series.

Bio: A native of Osaka, Otsuka worked at Toei Animation as a director and animator for many years. He became a freelance director in 2014. He is the series director of Smile! Precure (2012-2013), and the director and co-writer of the blockbuster hit film ONE PIECE: Stampede (2019).
Sunday Keynote Address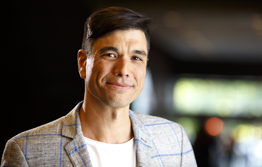 16 Propositions on the Value of Anime Studies
Marc Steinberg (Associate Professor of Film Studies in the Mel Hoppenheim School of Cinema and Director of the Platform Lab, Concordia University, Montreal)
This keynote address takes up the invitation of the conference to think critically and reflexively about the contributions of anime studies, its dead ends, its transnational exchanges (and especially transpacific travels, interchanges, and disconnects), and its potentials moving forward. It does so by attending to a passage from Thomas Lamarre's The Anime Machine, where he notes the purpose for the book is to track "what animation is, how it works, how it thinks—how it brings value into the world." Instead of asking how anime brings value into the world, this talk will offer 16 propositions about how anime studies brings value into the world – and into the worlds of its cognate and non-cognate disciplines – as well as how it hinders this production of value. Given that value is by definition perspectival – value to whom, and why, and in what way – this talk will also include personal reflections on the emergence of anime studies as I have lived through it, as a graduate student then scholar based largely in North America. This will be part intellectual history, part personal account, and part provocation for anime studies' futures – in the service of a map for some consequential intellectual adventures into the future, and for a better anime studies to come.

Bio: Marc Steinberg is the author of the award-winning books Anime's Media Mix: Franchising Toys and Characters in Japan (University of Minnesota Press, 2012) and its expanded Japanese translation Why is Japan a "Media Mixing Nation"? (Tokyo: Kadokawa, 2015), which historically situate the practices of media franchising or the media mix. His second monograph, The Platform Economy: How Japan Transformed the Commercial Internet (University of Minnesota Press, 2019), tracks the platform-led transformation of film, media, and Internet cultures. Offering a comparative study of platformization with a focus on Japan as the key site for global platformization, the book systematically examines the managerial, medial, and social impacts of platform theory and practice. He is the co-editor (with Alexander Zahlten) of Media Theory in Japan (Duke University Press, 2017), which traces the politics and parameters of media theorization in the Japanese context, as well as a special issue of Asiascape: Digital Asia on "Regional Platforms."